Job Costing: Collect Costs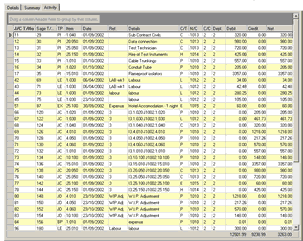 A key issue for most businesses that are trying to understand the financial status of a job is the collection of job costs. The bringing together of all the costs of a job can be a time consuming process but Exordia Job Costing makes this easy.
With a job structure in place, there are straightforward data entry processes that collect and organise the various elements of cost in a job. You can record labour from direct entries or timesheets, purchases that have been made specifically for the job, stock allocated, expenses and any other costs associated with the job.
Together with providing clear-cut data collection processes, the program arranges the transaction activities into a job ledger, which facilitates comprehensive analysis on screen and via a wide range of reports. Logging costs also automatically adjusts the Work In Progress associated with the job and again, this is easily monitored on-screen.