Job Costing: Reporting
As the job progresses the status can be viewed on a range of screens. The Job Record contains sections for Details, Summary, and Activity. All information can be viewed at Job level, Section level, or individual cost Item by clicking on the required area of a tree view.
The Summary tab provides the user with all the information needed to be able to keep track of costs and make future forecasts. Totals are shown by Cost Type, making it quick and straightforward to highlight cost areas that may need attention.
The Activity window shows all transactions that have been posted to the Job. Similar to Sage Line 50, transactions are given a type description and a transaction number so that they can be easily traced by the user.
In addition to the flexible on-screen analysis, Exordia Job Costing includes a wide range of reports and stationary layouts.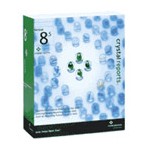 The database is also open to allow you to alter the reports using Seagate Crystal v8.5 Professional Reports software. In the same way you can also create your own reports.